SPRAY TANNING
No orange, chemical free spray tanning in Sydney's eastern suburbs
Spray Tanning service provided at Allure Hair & Beauty
Allure Hair & Beauty use 2 hour Techno Tan and a NEW 30minutes express Techno Tan. Different shades are available to suit different skin types.
Techno Tan is brand by choice because of their naturally beautifully developing colour. The solutions are exquisitely crafted with Certified Organic Herbal Extracts and further enhanced with the natural Vitamin E rich Kakadu Plum and Aloe Vera, Classic Tan guarantees rich, flawless golden brown colour. The solutions are low in odour and are touch dry within minutes.
Spray tanning is developed as a safe UV free alternative to the dangerous and damaging effects of sun tanning. Be ensured to leave the Bronzage Royale tanning studio with a healthier, safer and luminous glow that you can enjoy all year round.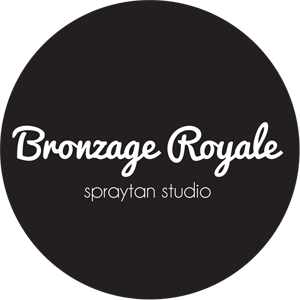 BEFORE TANNING
Exfoliate 24 hours before your spray tan to ensure an even tan. Pay special attention to rough skin areas, such as elbows, ankles and the tops of feet
Shave/wax any areas you need to, at least one day prior to your tan
Do not moisturize skin after shower; skin must be free of lotion, make-up, perfume cologne, and deodorant. These products may act as a barrier and prevent the absorption of the sunless tanning solution. You are unable to re-apply any of these products until AFTER your first shower
Bring with you to your appointment loose clothing together with thongs to wear afterwards
You are unable to shower for at least 2 hours after your session
AFTER TANNING
Once your spray tan is applied, allow to dry completely
Do not shower, sweat, swim or get wet at all for at least 2 hours
After showering, pat your skin dry with your towel rather than rub
Moisturise your skin after every shower to ensure the longevity of your tan as this also enables the tan to fade evenly
When showering do not be concerned if some of the initial bronzer washes off. This is part of the tanning process. Your skin will continue to develop for the next 24 hours
SPRAY TANNING SALON MAROUBRA
For all your hair & beauty needs including hair extensions, hair treatments, balayage, ombre hair, foliage techniques, best blonde hairdressing, chemical free hairdresser, hair colour specialist, colour correction, highlights, cruelty free hair & beauty products.
Servicing Maroubra, Little Bay, Randwick, Bondi, Coogee, Matraville, Eastgardens, Malabar, Botany, Rockdale, Brighton-Le-sands  and surrounding suburbs.